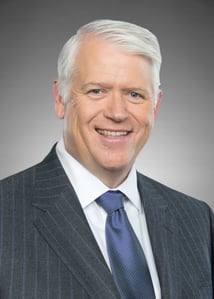 During my lifetime and the four decades of my career, I've witnessed mankind's first steps on the Moon, new discoveries about our solar system, and groundbreaking advances in technology. Although many processes and tools have changed, one thing remains the same: humanity's fascination with the great unknown.
Much of what we know about the cosmos has been illuminated by the work of space telescopes. Lockheed Martin Space has had the incredible opportunity to partner with NASA to build and operate two of the four Great Observatories: Hubble and Spitzer. On Jan. 30, after more than 16 years of operations, the Spitzer mission formally concluded and the telescope was switched off.
Here are four things you should know about Spitzer:
1) Spitzer fulfilled a unique mission.
Unlike other space telescopes, Spitzer's mission was to deliver data in infrared light, which illuminates different features of the cosmos, particularly "the cold, the old and the dusty" (according to NASA) which are difficult to see at certain wavelengths of light. The uniqueness of Spitzer's mission led to several great discoveries, including the largest known ring around Saturn, a more extensive map of Milky Way, and even a new planet outside our solar system. Check out more of Spitzer's discoveries.
2) Spitzer exceeded expectations — and life expectancy.
Spitzer was designed to operate for two-and-a-half years, with a possibility of five years. Because of the well-engineered design and sustained support from Lockheed Martin engineers and many other partners along the way, Spitzer carried out its mission 14 years longer than expected. Learn more about Spitzer's legacy.
3) Spitzer took some amazing photos.
Pictures speak louder than words — here are a few of my favorites.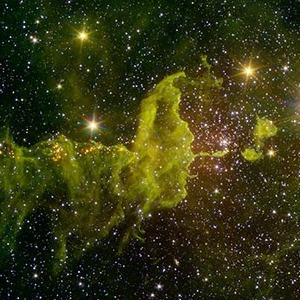 Spider nebula. Image credit: NASA/JPL-Caltech/2MASS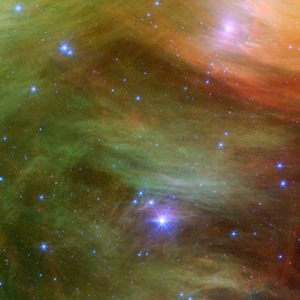 Pleiades star cluster. Image credit: NASA/JPL-Caltech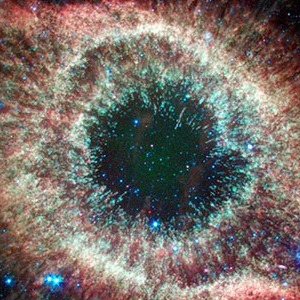 Helix nebula, 700 light-years from Earth. Image credit: NASA/JPL-Caltech
4)There's more to come!
Spitzer's mission is complete, but more discoveries lie ahead. NASA's James Webb Space Telescope, launching in 2021, will follow Spitzer's footsteps by providing infrared data. Lockheed Martin Space is proud to play a role in supporting this observatory as it uncovers more mysteries of the cosmos.
Although humans have been observing the sky, charting the stars, and studying the solar system's complexity for millennia, there's still so much to discover — and I can't wait to see what's next.